In the present era nothing is without technology. Whereas in today's time smartphones are an essential need of every human being. That's why we researched and listed the Top 10 Smartphone Companies in 2022. So just scroll through and check out these Smartphone Companies.
1. Samsung
As you all know, Samsung is an electronics company from South Korea. Samsung started manufacturing products from 1969. Samsung's Galaxy series is in the best selling smartphone series.
Founder: Lee Byung-chul in 13 January 1969
CEO: Kim Ki Nam, Koh Dong-Jin and Kim Hyun Suk
Net Worth: $500Billion
Total Employee: 1,61,800+
Headquarter: Suwon-si, South Korea
2. Apple
Apple makes the world's most expensive smartphones. It is one of the world's top smartphone companies in the IT sector. The quality of iPhones are unmatched by others: A reason for their success.
Founder: Steve Jobs
CEO: Tim Cook
Net Worth: $3 trillion in January 2022
Total Employee: 4,48,000+
Headquarter: Cupertino, California
3. Xiaomi
Xiaomi is a worldwide electronics company that delivers quality items at legitimate prices. It is the 2nd largest producer of smartphones on the planet after Samsung. It also distributes electronics, home appliances and household items.
Founder: Lei Jun
CEO: Lei Jun
Net Worth: $37Billion
Total Employee: 33,000+
Headquarter: Beijing, China
Also read – Top 10 Most Famous and Luxury Cars
4. Oppo
Guangdong Oppo Mobile Tel. Corporation Limited, operating as Oppo. Oppo is a budget smartphone company and is famous among the people because of its camera.
Founder: Tony Chen
CEO: Tony Chen
Net Worth: $450Million(2020)
Total Employee: 40,500+
Headquarter: Dongguan, China
5. Vivo
Another unbeatable smartphone company is Vivo. People love it for music and cameras. Vivo Smartphone are more sexy in appearance.
Founder: Duan Yongping, Shen Wei
CEO: Shen Wei
Net Worth: $470Million(2020)
Total Employee: 21,112+
Headquarter: Dongguan, China
6. Oneplus
OnePlus is popular in the market due to its build quality and premium phone. It is one of the list of best selling smartphone brands in the world.
Founder: Carl Pei, Pete Lau
CEO: Pete Lau
Net Worth: $1.4Billion(2020)
Total Employee: 2118+
Headquarter: Shenzhen, China
7. Huawei
Huawei Technologies Company Ltd. The other most popular smartphone brand in the universe. It is popular among people due to its sexy look and slim size.
Founder: Ren Zhengfei
CEO: Ren Zhengfei
Net Worth: $134Billion(2020)
Total Employee: 1,95,000+
Headquarter: Shenzhen, China
Also read – Top 10 Banks In India 2022
8. Sony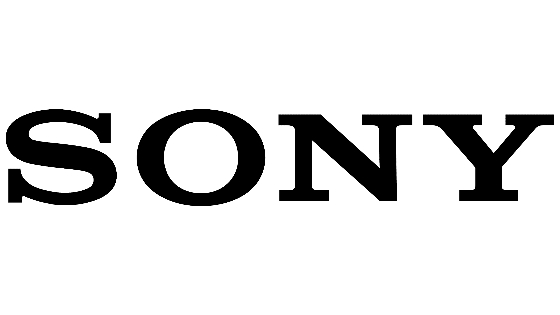 Sony is a Japanese manufacturer company of many electronics products. It's products are made with the best quality.
Founder: Akio Morita, Masaru Ibuka
CEO: Kenichiro Yoshida
Net Worth: $135 Billion
Total Employee: 32,000+
Headquarter: Minato City, Tokyo
9. Google
An American multinational technology company: Google. Currently it comes with the fastest 5G in the world (Google Pixel 6 and 6 Pro).
Founder: Larry Page, Sergey Brin
CEO: Sundar Pichai
Net Worth: $1536 Billion
Total Employee: 2,83,000+
Headquarter: California , U.S.
10. Lenovo
Another Chinese multinational technology company is Lenovo. It produced budget-friendly smartphones without compromising on quality.
Founder: Liu Chuanzhi
CEO: Yang Yuanqing
Net Worth: $38Billion(2021)
Total Employee: 42,700+
Headquarter: Quarry Bay, Hong Kong
Final Words
Hope you all are happy after taking a look at Top 10 Mobile Companies and we are sure that the list includes the phone of your dreams. So, just comment about your favourite mobile brand company and share our article with your friends and family:)