Scooty riding is a blast, and the vehicles are surprisingly pleasant to travel. They are the most excellent vehicles to operate in any setting, whether a rural community or a bustling metropolis. The scooty is one of the most common modes of transportation for women and girls in India.
As more and more women get behind the wheel just for the thrill of it, the two-wheeler industry has flooded the market with a dizzying array of new scooty models. In other words, if you're a woman in India looking for a good scooty with great mileage, here is a detail on the best scooty for girls in 2022.
1. Honda Activa
Among the several scooters in India, the Honda Activa stands out as a top choice among female riders. It has a 124cc engine, producing 8 bhp at 7500 rpm and 8.74nm of torque at 5500 rpm. The car has an automatic transmission. This Scooty has a 165mm clearance and a seat height of 765mm. Honda Activa weighs 111 kg and has a 5-liter fuel tank. With a cost of Rs. 57,931 approx., it is the top-rated scooter for females in India.
2. TVS Scooty Zest 110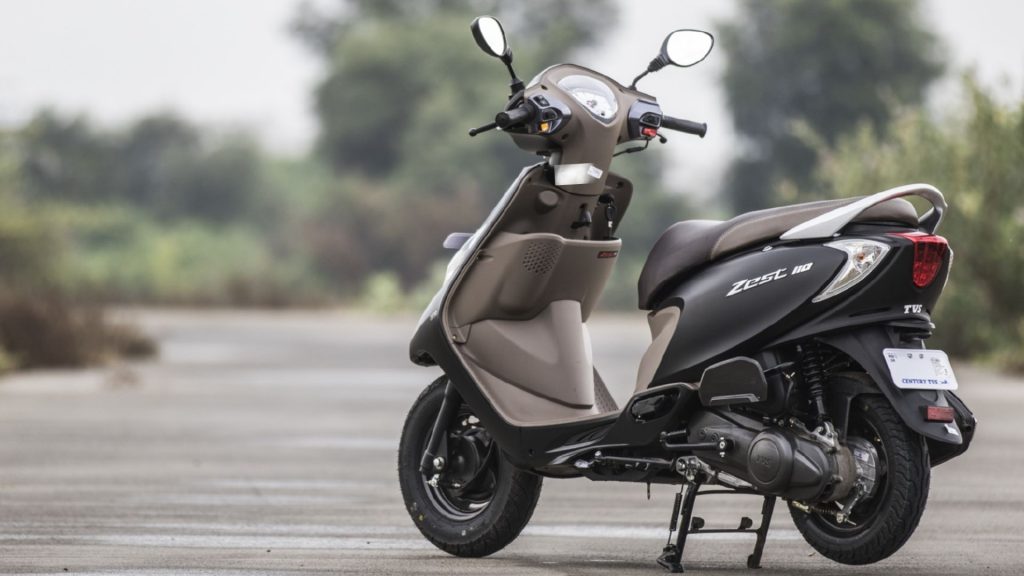 The TVS Scooty Zest is a women-specific scooter that boasts of being the first of its kind to conquer the Himalayas with a female rider. The Zest strikes the ideal balance between good looks and practicality, making it a superior daily driver. A 110cc air-cooled single-cylinder engine provides power, generating 7.7bhp at 7,500rpm and 8.8Nm of performance at 5,500rpm. It is one of the best scooty for girls in India, with a price range from approx. Rs 70,228, with a claimed 62km/l and a weight of 98kg.
Suggested Read – Top 10 Highest Paid Bollywood Directors
3. Hero Pleasure
The engine displacement of the Hero Pleasure is 102 cc, and it achieves a mileage of 66 km/litre. Hero Pleasure can generate a peak of 6.7 bhp at 7000 rpm and a maximal torque of 7.85 nm at 5000 rpm. It has a 125-millimeter ground clearance and a 765-millimeter seat height, making it one of the greatest Scooty for women. It has a maximum weight of 101 kg and a fuel capacity of 5 litres. This Scooty can be purchased in India for Rs. 46,775 approx.
4. Yamaha Ray Z
The Yamaha Ray z is offered with an engine displacement of 113cc. This Scooty reaches its highest performance levels at 7 bhp at 7500 rpm and 8.1 nm of torque at 5500 rpm. It has a 128 mm ground clearance and a seat height of 760 mm. This vehicle weighs 104 kg. The maximum volume of the fuel tank is 5 litres. This is among the best scooty for women in India, with the cost ranging from about Rs. 49,336.
Suggested Read – Top 10 Best Bikes Under Rs. 3 Lakhs
5. TVS Jupiter 110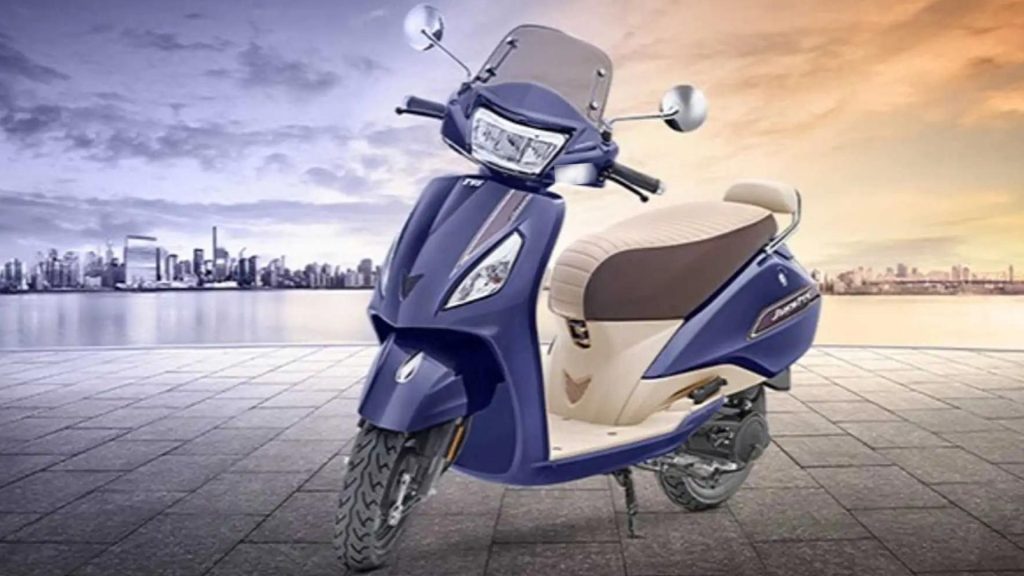 TVS Jupiter has a 109.7cc engine displacement. The engine produces 7.88 bhp at 7500 rpm and 8 nm of torque at 5500 rpm. The seat height, at 765 mm, and the clearance, at 150 mm, are standard. The weight of this scooty is 108 kilograms, and it holds a 5-liter petrol tank. India customers may get one for an affordable price of around Rs. 48,809.
6. Suzuki Avenis 125
The Suzuki Avenis is the newest model available. When Suzuki India unveiled the Avenis, they caught everyone off guard. The scooter has a sporty design and travels well. Despite its robust and muscular appearance, it weighs in at a relatively light 106 kg and is thus one of the best Scooty to buy in India for women. This vehicle is powered by a 124.3cc motor producing 8.5bhp at 6,750rpm and 10Nm at 5,500rpm. It costs about Rs 89,772 onwards.
Suggested Read – Top 10 Best MBA Colleges In India
7. TVS Scooty Pep plus
Yet another female-oriented scooter TVS Scooty Pep Plus, has been trendy in India and costs Rs.44,041 approx. This scooty has a powerful 87.8 cc engine and weighs 95 kg. The highest power output from the engine is 5 bhp at 6500 rpm, while the highest torque output is 5.8 nm at 4000 rpm. The maximum capacity of the fuel tank is 5 litres.
8. Mahindra Gusto 110
Mahindra, one of the most well-known companies in India, has released a new model called the Gusto 110. In 2022, this is the prettiest and most powerful scooty in India. It has a 109.6 cc engine with a fuel tank capacity of 6 litres. The top end for power on the Mahindra Gusto is 8 bhp at 7500 rpm, with the maximum torque coming being 9 nm at 5500 rpm. There is 165 mm clearance between the vehicle and a seat height of 735 mm. The estimated price of a Mahindra Gusto in India is Rs. 49,410 approx. and weighs 120 kg.
Suggested Read – Top 10 Best Indian Cosmetic Brands
9. Mahindra Rodeo 125RZ
The Mahindra Rodeo is the most powerful scooter on the market, thanks to its 124.6cc engine. The fuel economy is excellent, coming in at 59 km/litre. The maximum power output from the motor is 8 bhp at 7500 rpm, while peak torque is 9 nm at 5500 rpm. In terms of dimensions, it has a clearance of 154 mm and a seat height of 780 mm. This Scooty has a 111-kilogram curb weight and a 4.50-liter fuel capacity. It retails for about Rs. 46,700 in India.
10. Yamaha Fascino 125
The Yamaha Fascino stands out as one of the most fashionable scooty and is available in various colours. Micro-hybrid technology, which uses the starter-generator motor to provide additional power when needed, has made the vehicle more eco-friendly. The engine produces 8 bhp at 6,500 rpm and 10.3 Nm at 5,000 rpm from its 125 cc displacement. With a curb weight of about 99 kilos, it is also one of the most popular scooty in India at Rs 78,444 approx.
Conclusion
Riding a stylish scooter is always a blast, and the details mentioned above of a list of the top 10 best scooty in India for female riders covers are all the bases you may need to know while deciding on the best fit. Women may feel confident knowing that these scooters are among the finest in India, excelling in various categories and providing reliable service over time.